Creating a Real Foods Kitchen
Creating a Real Foods Kitchen
:
I got a great email question from a reader this week and decided to answer it on the blog. I think more and more people are wanting to transition from the Standard American Diet and easily available processed food to real, healthy, homemade goodness. The issue of course is that we find ourselves unprepared to cook real food because we are so used to heat and serve style meals. When we want to cook and bake from scratch we need the right tools so that we can stick with his new lifestyle and not decide that it is ultimately too much work. Our health will improve and so will our impact on the planet so it is important that we manage to set up our kitchen to make it easier to eat real food!
Here is what Danielle had to say:



Hello from Wisconsin. I have one daughter and trying for another. I have just recently become more aware of the choices I make for the my family and the impact it has on all of us. I started out by bringing my own bags to the grocery store, making my daughter her own baby food, getting rid of paper towels altogether, and a few other little changes. My goal for the new year is going to be making all our own food from scratch. Whether it's snacks, dinner, smoothies, ect. With that being said, do you have any suggestions as to cookware and/or kitchen tools to help with doing so?


I have been trying to go back to a lot of your older posts and learning but as you probably know with having a little one I don't get much time to do so. What are some of the best tips you could give me as to making my family and our house more green? As most of the people these days, we are on a budget. So I am hoping to make changes in small increments.
The following are some of the things I think a real food kitchen needs. As with anything you can start small and add things as you can. Also depending on what you are cooking some of these things may not apply to you but hopefully these ideas give you a place to start. Make sure to comment and add YOUR must have kitchen tool at the bottom of this page.
What You Need for a Real Foods Kitchen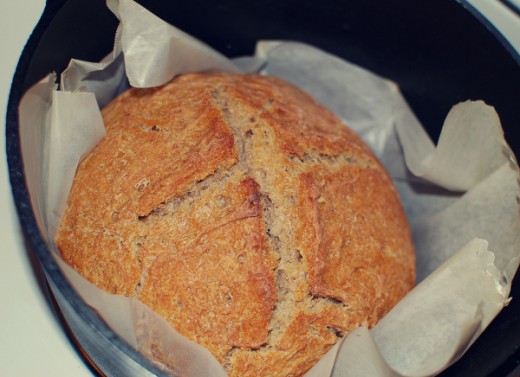 Yogurt Maker
– You can make yogurt in a crock-pot if you make up large batches and you can even use a jar and a heating pad. I happen to prefer the ease of a yogurt maker and I use the same one today that my mom used when I was a kid. If you decide to get one look for ones that have
glass containers
, not plastic.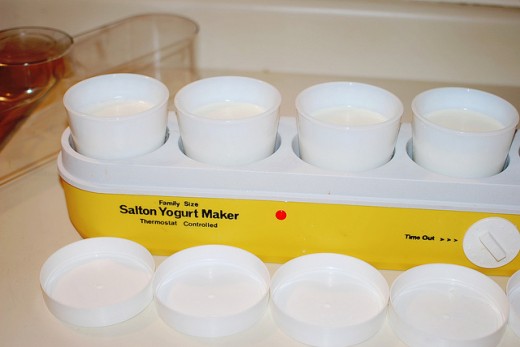 Also, any glass jar will do. I just mostly use Ball jars because we don't buy much food packaged in jars but I do have a couple Bubbies pickle jars in there to.
Below: Potato flakes, quinoa, brown rice, wild rice, coconut flour, quinoa flour, almond flour, flaxseed cereal, flaxseed meal, and some others I am likely forgetting.
Whew! Did I go a little crazy with this run down? What do you have to have in your kitchen?